About Atlas
The Atlas is a wearable fitness tracker designed to distinguish between workout routines, calculate calories burned and evaluate workout techniques. The display shows real-time feedback to relay critical workout information to the user. This may include distance traveled, laps swum and weight lifted. All this information is computed, logged and can be viewed at a later time. The accompanying app will not only synchronize data with the Atlas, but it will also give exercise recommendations. This technology is also shock and water resistant up to 50m. The touchscreen is designed to work with wet or sweaty fingers.
Company
Device Name
Atlas
Product Release
December 2014
Price
$199.00 USD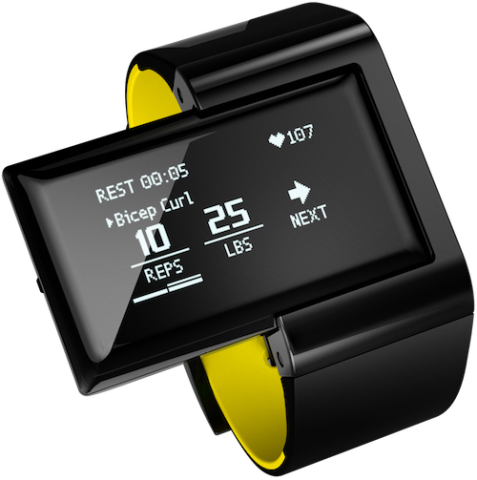 Atlas Network
Components
OLED Display
,
Accelerometer
,
Ambient Light Sensor
,
Button Interface
,
Buzzer
,
Clock
,
Gesture Interface
,
Gyroscope
,
Heart Rate Monitor
,
Infrared Sensor
,
Pedometer
,
Touch Interface
&
Vibrator
Power Source
Rechargeable Battery
Connectivity
Bluetooth
&
USB
Compatibility
Android
,
iOS
,
Windows
,
OSX
&
Windows Mobile
Similar Devices
Relative Device Scores
Wearable Device Market
---
Missing a device? Have updates for us?
SUBMIT WEARABLE
Vandrico is not a re-seller of the devices in the database. If you are interested in purchasing a device, please contact the manufacturer directly.