About Peak
The Basis Peak is a health and fitness tracker designed to analyse and record the number of steps taken, calories burned, heart rate, perspiration rate, skin temperature and sleep. This wearable device is the successor to the popular Basis B1. In addition to improvements to functionality, the Basis Peak is capable of receiving and displaying push notifications from a paired phone. This device also features a high contrast touch screen made with gorilla glass and it can also be taken swimming.
Company
Device Name
Peak
Product Release
November 2014
Price
$199.99 USD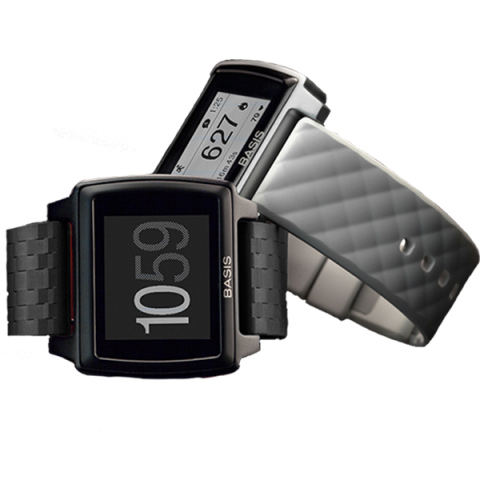 Peak Network
Components
Heart Rate Monitor
,
Accelerometer
,
Galvanometer
,
Thermometer
,
LCD Display
,
Clock
&
Touch Interface
Power Source
Rechargeable Battery
Connectivity
Bluetooth
Compatibility
Android
,
iOS
,
OSX
&
Windows
Workplace Applications
Remote Worker Communication
,
Worker Health Monitoring
&
Productivity
Applicable Industries
Mining
,
Shipping
,
Manufacturing
,
Construction
&
Energy
Similar Devices
Relative Device Scores
Wearable Device Market
---
Missing a device? Have updates for us?
SUBMIT WEARABLE
Vandrico is not a re-seller of the devices in the database. If you are interested in purchasing a device, please contact the manufacturer directly.