About Elemoon
The Elemoon is a fashion device which can present a variety of color patters on it's front display to match the users desires. The patterns can also be customized to whatever the user wants. The bracelet can react differently to incoming calls and messages to notify the user accordingly. It can also be used to locate missing phones through its 'Find my Phone' feature.
Company
Device Name
Elemoon
Consumer Release
November 2014
Price
$399.00 USD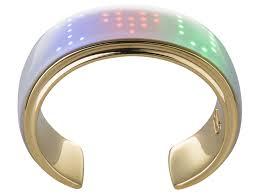 Relative Device Scores
Wearable Device Market
---
Missing a device? Have updates for us?
SUBMIT WEARABLE
Vandrico is not a re-seller of the devices in the database. If you are interested in purchasing a device, please contact the manufacturer directly.