About EQ02 LifeMonitor
The EQ02 LifeMonitor is a multi parameter, ambulatory monitoring device. It is designed with precision to deliver accurate, mobile human condition and performance data. The LifeMonitor senses, records, monitors and intelligently processes data captured from the human and is able to transmit this over a wireless or wired interface. The EQ02 LifeMonitor has two components: the Sensor Electronics Module (SEM) and the Sensor Belt. The sensor belt positions the SEM on the left side of the chest. The Sensor belt is available in a range of sizes and it can be worn 24hrs/day and is machine washable.
Company
Device Name
EQ02 LifeMonitor
Product Release
January 2012
Price
No Announcement Yet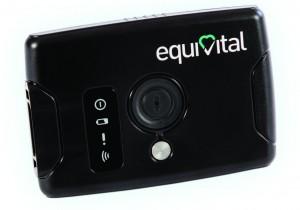 EQ02 LifeMonitor Network
Components
Accelerometer
,
Button Interface
,
Clock
,
ECG Sensor
,
Heart Rate Monitor
,
Infrared Sensor
,
LED Display
,
Pedometer
,
Respiratory Monitor
,
Thermometer
,
Touch Interface
,
Ingestible Core Pill Interface
,
GPS
&
PPG Sensor
Power Source
Rechargeable Battery
Connectivity
Bluetooth
,
Proprietary
&
USB
Compatibility
Android
,
Blackberry
,
Windows
,
Windows Mobile
,
Tetra
&
SatComms
Workplace Applications
Remote Worker Monitoring
,
Worker Health Monitoring
&
Workplace Safety
Applicable Industries
Mining
,
Construction
,
Shipping
,
Energy
&
Military
Similar Devices
Relative Device Scores
Wearable Device Market
---
Missing a device? Have updates for us?
SUBMIT WEARABLE
Vandrico is not a re-seller of the devices in the database. If you are interested in purchasing a device, please contact the manufacturer directly.