About TimeWalker Urban Speed e-Strap
The Montblanc TimeWalker Urban Speed e-Strap lets wearers access the functionality of smartwatches without sacrificing the timeless aesthetic of analogue luxury timepiece. Through gentle vibrations, the e-Strap alerts the wearer to push-notifications from their smartphones, including emails, texts, and in-coming calls. Remote control functions let the user control music and navigate phone calls through a discreet OLED screen, and fitness tracking abilities keep the user informed of their daily activity. The e-Strap is interchangeable and is in available in both rubber and leather.
Company
Device Name
TimeWalker Urban Speed e-Strap
Product Release
January 2015
Price
$300.00 USD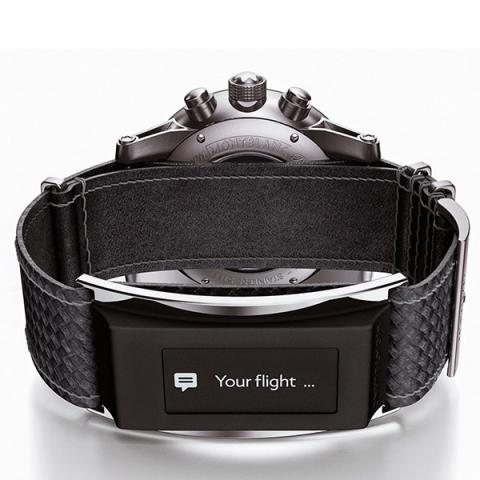 Relative Device Scores
Wearable Device Market
---
Turn your data into safe productivity
Situational awareness and decision support software for industrial operations.