Body Location
Worn on the Fingers
Primary Application
Lifestyle
About Ring
The Geak Ring is a Near Field Communication (NFC) wearable designed to unlock devices and facilitate access to smartphones' contact database. The ring can automatically unlock a phone without a password as long as it is being worn by the user, who also has the possibility to share the contact card with other NFC-enabled devices. Geak Ring will work with GEAK Eye and GEAK Mars quad-core phones, as well as some Samsung, Xiaomi and Oppo devices. Technically, this device doesn't completely qualify as "Wearable Technology" by our strictest definition, however, we see so much potential benefit to the workplace we decided to include it.
Company
Geak
Device Name
Ring
Consumer Release
November 2014
-->
Price
$30.00 USD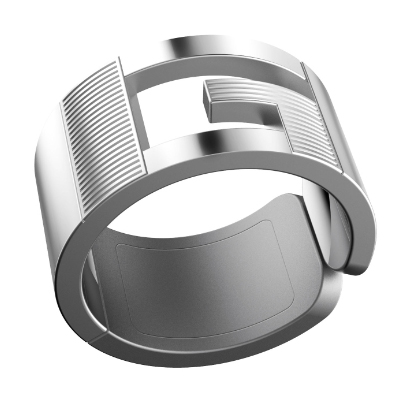 Workplace Potential Overview
This device can be used for security purposes in the work place as it secures access to smart devices. Also, it enhances communication by allowing the contact card to be shared with other NFC-enabled devices' users, for a convenient access.
Similar Devices
Wearable Device Market
Looking for More Information?
| | |
| --- | --- |
| | Interesting Facts |
| | Price Comparisons |
| | Component Comparisons |
Access Insights