Body Location
Worn on the Head
Primary Application
Lifestyle & Industrial
About Glass
Google Glass™ is a head-mounted wearable computer, which projects a transparent screen in front of the user's field of vision. The device is similar to a pair of glasses and contains a prism display above the user's right eye. The display projects a translucent screen equivalent to a 25-inch monitor roughly eight feet away. Combined with its other componentry and software, Glass has similar capabilities to that of a SmartPhone.
Company
Google [x]
Device Name
Glass
Price
$1,500.00 USD

Components
Accelerometer
,
Clock
,
Bone Conduction Speaker
,
DLP Display
,
GPS
,
Gyroscope
,
Microphone
,
Photo Camera
,
Video Camera
,
Touch Interface
,
Infrared Sensor
,
Magnetometer
,
Ambient Light Sensor
&
Compass
Power Source
Rechargeable Battery
Connectivity
Bluetooth
,
WiFi
&
USB
Compatibility
Android
,
iOS
,
Windows Mobile
,
OSX
,
Windows
&
Linux
Workplace Applications
Remote Expert
,
Complex Assembly Guidance
,
Predictive Maintenance
,
Pick and Pack
,
Assembly Line Monitoring
,
Materials Handling
,
Quality Control and Inspection
,
Safety Compliance
,
Work Order Dispatch
,
Mobile Workforce Communication
,
Mobile Worker Decision Support
,
Mobile Worker Situational Awareness
,
Equipment Management
,
Industrial Training
,
Virtual Training
,
Occupational Health and Safety
,
Cost Reduction
,
Digital Job Hazard Assessments
,
Automated Environment Digitization
,
Information Recording in the Field
,
Mobile Workforce Management
,
Productivity
,
Process Adherence
,
Intelligent Information Delivery
,
Inventory Control
&
Industrial Process Monitoring
Applicable Industries
Shipping
,
Manufacturing
&
Energy
Workplace Usage Overview
Companies can leverage this device to benefit from hands-free communication, image and video recording, on-demand knowledge, location-based data collection, and three-dimensional augmented reality. Any of these tools can aid a company in data automation and empower real-time analytics of a workforce.
One example of a safety application is combining the GPS location capabilities with the known danger areas on a worksite to increase awareness. When a user enters the "danger zone", a simple notification can pop up and alert the user of required PPE (Personal Protective Equipment). The notification could ask the user if he or she would like to see the company's procedures for that particular area of the site. This solution could be easily built in to the device and would be ideal for training purposes.
One example of a productivity application is using the GPS location capabilities with the camera and voice recording to automate field-data collection. When a user is doing routine data collection around the site, the device could be used as a tool for capturing the data and automatically uploading the information to the company's system. This translates into faster analytics and improved efficiency.
The principle benefit of this technology is tough to define since there are so many applications that could offer a significant ROI. Like SmartPhones and tablets, the largest impact will come from the applications written by the development community or customized platforms that integrate with a company's system.
Similar Devices
Relative Device Scores
Wearable Device Market
---
Turn your data into safe productivity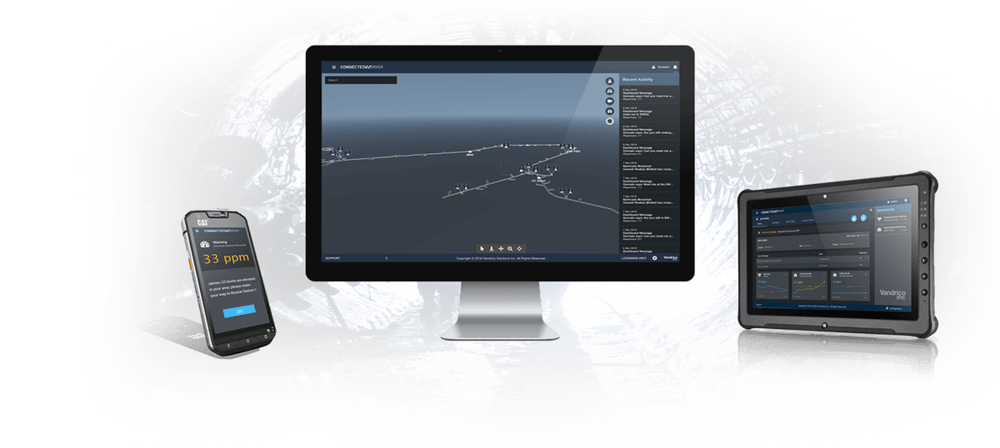 Situational awareness and decision support software for industrial operations.