Body Location
Worn on the Wrist
Primary Application
Lifestyle & Fitness
About Apple Watch
The Apple Watch is Apple's first wearable device. It is a smart-watch with a retina display and circular dial on the side. Apple will retail three types of Apple Watch: Apple Watch, Apple Watch Sport and Apple Watch Edition. Each model is available in two sizes – a small and a large – and Apple also has six different strap options, which users can switch around at their leisure. Apple Watch requires an iPhone 5, 5c, 5s, 6, and 6 Plus. The Apple Watch uses the GPS and Wi-Fi in your iPhone to help track your distance.
Company
Apple Inc.
Device Name
Apple Watch
Consumer Release
April 2015
-->
Price
$349.00 USD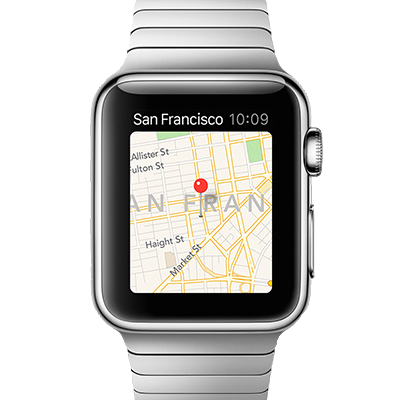 Enterprise Wearables Report
We're putting the finishing touches on our first wearable tech report for business. Learn about innovative use cases, new devices and more...
Relative Device Scores
Wearable Device Market