Body Location
Worn on the Wrist
Primary Application
Lifestyle & Fitness
About Vivo
The Garmin Vivofit is a wearable wrist band that measures activity levels, sleeping patterns and heart rate. This device has a wireless connectivity allowing wireless uploads of fitness data to the computer. Vivofit works even when sleeping, this hi tech device will measure the total sleep hours and sleeping movements. Using the online Garmin connect software, the user can view a complete picture of the fitness activities and recovery of training sessions. This device comes in five different colors and adjustable bands for different size wrist.
Company
Device Name
Vivo
Price
$179.99 CAD

Components
Undisclosed
,
Accelerometer
&
Heart Rate Monitor
Power Source
Disposable Battery
Connectivity
Bluetooth
,
Proprietary
&
ANT+
Compatibility
Undisclosed
&
Windows
Workplace Usage Overview
Garmin Vivofit can be used to improve safety in the workplace thanks to sleep patterns analysis leading to fatigue and risk avoidance. Collection and study of bodily data can also help in preserving physical health of workers. Finally, as healthier and rested worker can potentially provide work in greater quantity and/or quality, the device can ultimately maximize productivity.
Similar Devices
Relative Device Scores
Wearable Device Market
---
Turn your data into safe productivity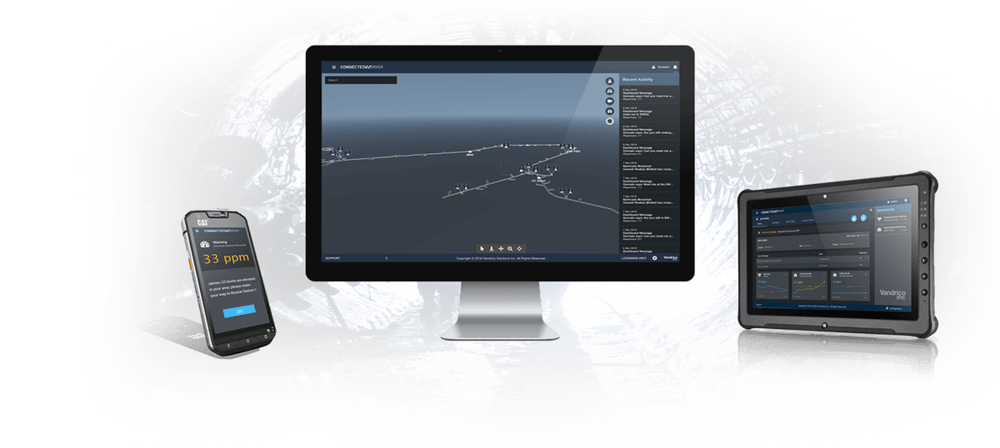 Situational awareness and decision support software for industrial operations.