Body Location
Worn on the Wrist
Primary Application
Fitness & Lifestyle
About GoBe
GoBe is a wearable activity monitor that automatically measures calorie consumption by reading the glucose levels in the cells, through the user's skin. GoBe is compatible with all iOS and Android smart phones, providing the user with a convenient way to keep track of their calories intake and burn rate. Furthermore, the wearable device can accurately measure the heart rate using the pressure sensor from HealBe Flow technology.
Company
HealBe
Device Name
GoBe
Price
$149.00 USD

Components
Accelerometer
,
Skin Impedance Sensor
&
Oximeter
Power Source
Rechargeable Battery
Connectivity
Bluetooth
Compatibility
iOS
,
Android
,
Windows
&
OSX
Workplace Applications
Worker Health Monitoring
,
Workplace Safety
,
Employee Wellness
,
Occupational Health and Safety
&
Cost Reduction
Workplace Usage Overview
GoBe can be used to improve safety in the workplace thanks to heart rate analysis, which can potentially prevent heart problems to occur. Collection and study of bodily data can also help in preserving physical health of workers. Also, as healthier and rested worker can potentially provide work in greater quantity and/or quality, the device can ultimately maximize productivity. Finally, improving workers' health can reduce costs by diminishing the spending on leave days, insurance and health care for example.
Similar Devices
Relative Device Scores
Wearable Device Market
---
Turn your data into safe productivity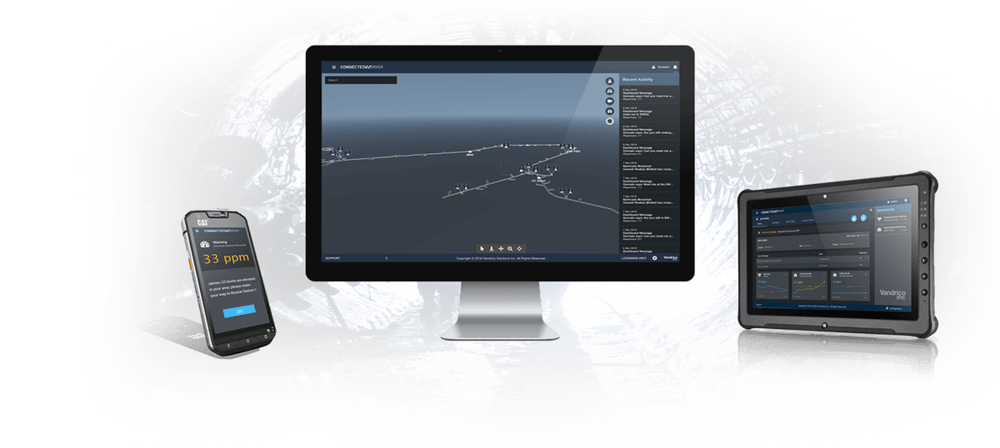 Situational awareness and decision support software for industrial operations.