Body Location
Worn on the Torso
Primary Application
Fitness
About Bioharness 3
Bioharness 3 is a wearable activity monitor that analyses the user's movements and provides performance analysis, which can be displayed on a mobile device or computer. This hi-technology device is designed for multiple applications including health signals computing, training and performance maximization. Bioharness 3 is worn beneath the shirt and will not impede the activity of the user.
Company
Device Name
Bioharness 3
Price
$549.95 USD

Components
GPS
,
Accelerometer
,
Heart Rate Monitor
,
Respiratory Monitor
,
ECG Sensor
&
EKG Sensor
Power Source
Rechargeable Battery
Connectivity
Bluetooth
Compatibility
Android
,
Windows
&
OSX
Workplace Applications
Worker Health Monitoring
,
Workplace Safety
,
Safety Compliance
,
Occupational Health and Safety
&
Cost Reduction
Applicable Industries
Shipping
,
Construction
&
Energy
Workplace Usage Overview
The device carries health and safety related workplace applications as it allows tracking and improvement of physical health, and can be used to prevent bodily harm to occur.
Similar Devices
Relative Device Scores
Wearable Device Market
---
Turn your data into safe productivity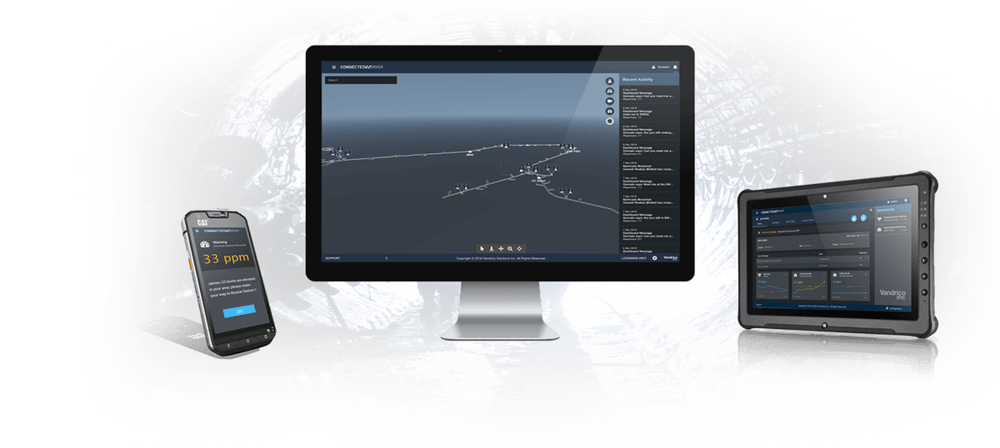 Situational awareness and decision support software for industrial operations.