Body Location
Worn on the Waist
Primary Application
Industrial
About eLocator Checkpoint
eLocator Checkpoint is a wearable device designed for geolocating personnel and equipment. This wearable device was created for industrial purposes, providing safety and security for employees who work in dangerous environments such as mine sites. Employees have to wear the ID tags called PassPorts in order for the Checkpoint to identify their emplacement. In additions, assets can also be tagged to allow their tracking in case of loss or theft. Checkpoint uses a RFID technology and operates within a range of 10 metres. Installing multiple Checkpoints in the monitored location will increase the coverage and reliability of the system.
Company
S3ID
Device Name
eLocator Checkpoint
Price
No Announcement Yet

Components
GPS
Power Source
Rechargeable Battery
Connectivity
RFID
&
Ultra Wide Band
Compatibility
Undisclosed
Workplace Applications
Workplace Safety
,
Indoor Location Tracking
,
Outdoor Location Tracking
,
Workplace Security
,
Employee Location Tracking
,
Occupational Health and Safety
,
Lone Worker Monitoring
,
Cost Reduction
,
Digital Zone Board
,
Short Term Exposure Monitoring
,
Long Term Exposure Monitoring
&
Contractor Reconciliation
Applicable Industry
Energy
Workplace Usage Overview
This device can be used as a security and safety tool in the workplace. It gathers, records and graphically displays worker location based information on a given worksite (obtained via remote controller or locator systems).
Similar Devices
Relative Device Scores
Wearable Device Market
---
Turn your data into safe productivity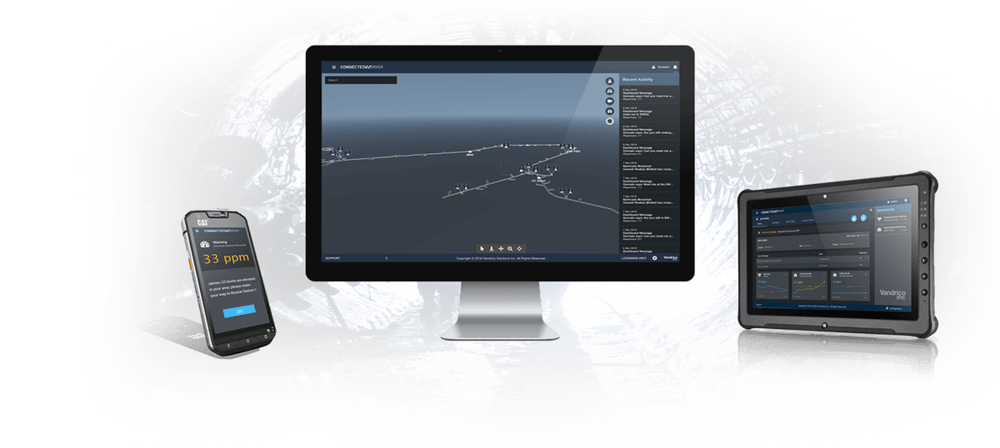 Situational awareness and decision support software for industrial operations.