Body Location
Worn on the Wrist
Primary Application
Industrial
About WT6000 Wearable Computer
The Zebra WT6000 is a multipurpose computing device that is worn on the wrist and a part of Zebra's line of Total Wearable Solutions. It is designed for an industrial environment allowing hands free work with computing assistance. The device is run on an Android OS and is linked via Bluetooth with a ring scanner and headsets with voice pulling software giving a familiar and easy-to-use system for workers, enhancing productivity and reducing errors.
Company
Device Name
WT6000 Wearable Computer
Price
$2,456.00 USD

Components
Clock
,
Audio Speaker
,
Microphone
,
Touch Interface
,
LCD Display
,
Gyroscope
&
Accelerometer
Power Source
Rechargeable Battery
Connectivity
Bluetooth
,
NFC
,
WiFi
&
USB
Compatibility
Android
Workplace Applications
Assembly Line Monitoring
,
Materials Handling
,
Hands-Free Communication
,
Productivity
,
Cost Reduction
,
Inventory Control
,
Employee Access Management
,
Employee Schedule Management
,
Employee Location Tracking
,
Mobile Workforce Management
,
Pick and Pack
,
Virtual Training
,
Process Adherence
,
Industrial Process Monitoring
,
Industrial Training
,
Intelligent Information Delivery
,
Digital Job Hazard Assessments
,
Occupational Health and Safety
,
Lone Worker Monitoring
,
Digital Zone Board
,
Short Term Exposure Monitoring
,
Long Term Exposure Monitoring
,
Contractor Reconciliation
,
Workplace Security
&
Automated Environment Digitization
Applicable Industries
Manufacturing
,
Retail
&
Shipping
Workplace Usage Overview
Zebra's WT6000 Wearable Computer enables companies with services like warehousing, retail, manufacturing and transportation to process and link information on the fly. The device rugged and environmental resistant design enables workers to receive the information needed to ensure productivity and reduction in error. It comes with Android OS and both text and voice support for streamlined warehouse and package handling functions. Custom applications can be developed by third party vendors to improve productivity in niche use cases.
Similar Devices
Relative Device Scores
Wearable Device Market
---
Turn your data into safe productivity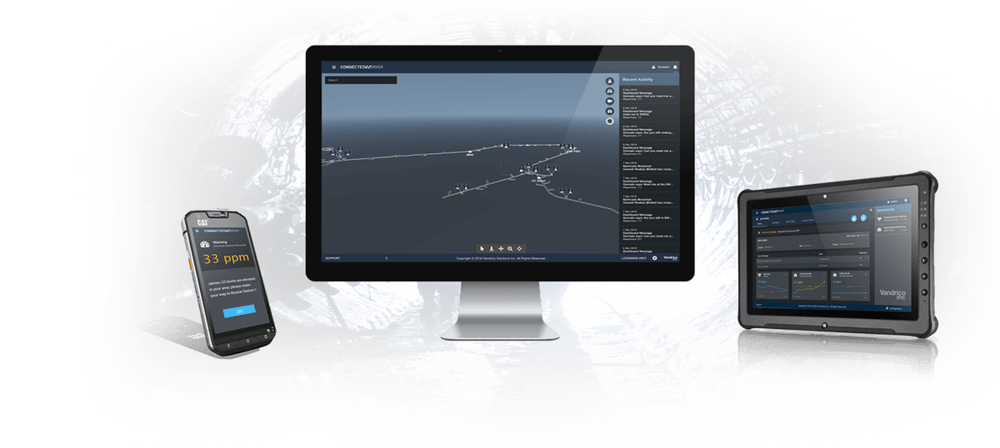 Situational awareness and decision support software for industrial operations.