Discovery Day Sessions
Accelerate your team's thinking on how to leverage Industrial IoT and Wearables by quarters if not years.
Overview
Facilitates Discovery of IIoT Opportunities specific to your organization.
Matches your organization's operational proficiency with Vandrico's IIoT & wearables expertise to spark leaps in innovation.
Results in confidence to pursue ROI generating wearable or IIoT solutions given today's technological possibilities.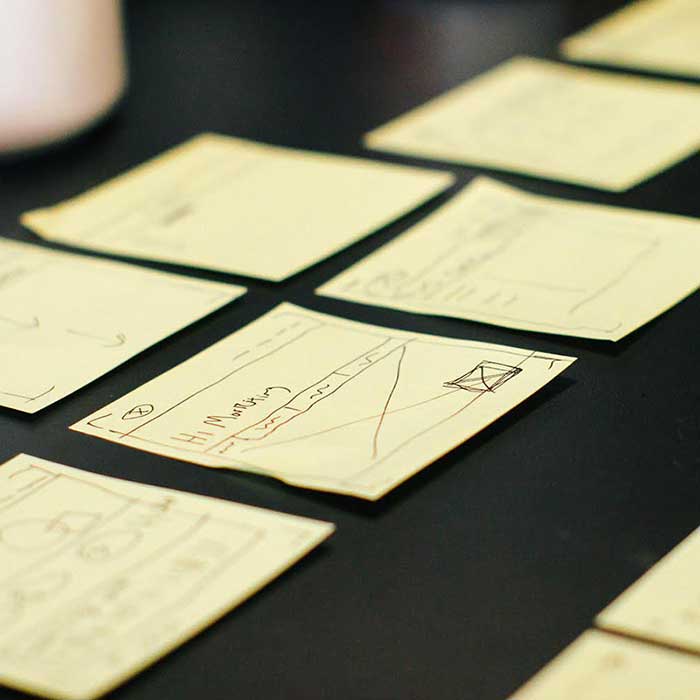 The Confidence to Move Forward
Kickoff Your Innovation Strategy
The Discovery Day Session is the first part of Vandrico's Smart For Work™ process. The session utilizes rapid ideation methodology to generate opportunities for wearable technology and IoT projects within an organization.
Organizations completing this one-day session will have a greater understanding of operational, safety and productivity challenges and a clear understanding of whether wearable technology or IoT solutions have the potential to solve them.
---
Resource Requirements
Success in the Discovery Day Session depends on the ability to identify challenges and brainstorm creative solutions to those challenges. In order to achieve this task, our process relies on the combined brainpower of both our team and yours.
The ideal ratio for team collaboration includes the following:
5-8 members from your organization
3-4 members from Vandrico (and/or 3rd-party consultants)
The following participants should be in attendance:
Decision-Maker
This is someone who will have the authority to make a decision during the session, in the event that there is a conflict of interests or opinions. This is critical to ensuring that the process stays on track because of its limited time constraint.
IT Staff Member
This is someone who understands the organization's IT systems and infrastructure. This person should have a high-level understanding of the organization's structural capabilities, constraints, and protocols.
Front-line User Expert - Optional
In the event that you already have a clear focus on the problem-area you would like to explore, it is advised that you bring in a user expert. This is someone who has a firm understanding of the tasks and challenges that are faced by the end-user. This is often a supervisor, a team leader or a manager.
---
Pre-Session
The first step is a scope definition. A Vandrico team member will conduct a 1-hour call to understand details of your organization and ensure the discovery process is focused for maximum benefit.
This call should be with a senior member of the your team to establish the following:
Identify who and how many members of the client's team should attend
Explore areas of interest or potential focus
Surface any potential challenge areas already visible to the team
---
Active-Session
The Discovery Day Session is an intensive, full-day session. Both teams from Vandrico and your organization will collaborate in-person for the session.
The following is a general overview of the workshop:
Wearable Tech/IoT 101
This is an educational overview of Wearable Technology, including capabilities and limitations.
Problem Identification
This is a collective brainstorming strategy to bring focus on safety, communications and productivity of workers.
Generating Solutions
This uses proprietary strategies to match stated-challenges with potential solutions.
Decision Making
This is when the team sorts and ranks opportunities with the highest chances of success.
---
Deliverables
After the Discovery Day Session, Vandrico will provide a report that acts as documentation for your organization's learned-outcomes and a reference tool for subsequent decision-making.
The Discovery Day Report
This report is a summary document of everything our team observed during the session. It will outline the ranked set of opportunities, our recommendations on potential success rates, and any insights that we uncovered throughout the process.
---
Optional Follow-Up Opportunities
After you have confidence on the available opportunities worth pursuing, your organization can take advantage of next steps.
This additional support includes the following:
Proceeding with a 5-Day Validation Sprint for one opportunity
Scoping a pilot for one or more opportunities
Presenting key findings to the Board or Executive Management
Assistance in creating your RFP documentation
Expertise in selecting the right vendors to solve your problem
Knowing with certainty which opportunities to focus on is an essential part of building your integrated technology strategy.