Body Location
Worn on the Body (Anywhere)
Primary Application
Medical & Fitness
About BPM Physio
The BPM physio is a wearable advanced fitness and medical device that utilizes sensors to make real-time and accurate measurements of how the body moves. The sensors can be placed on different parts of the body and allow the visualization of its different movements. The device then computes and translates them into live animated graphics, which can be viewed on a computer or a tablet.
BPMpro sensors contain Biomaster®, an effective silver-based and anti-microbial technology proven to reduce bacterial growth by 99.99% within 2 hours. The hi tech sensors are sealed against sweat ingress and are made from non-marking, soft and flexible plastics, and is CE-approved as well. The sensors are light (21 g), small (48x38x24 mm), robust (32 G shock tested), and provide a resolution of 0.001g.
The BPMpro auto-connects wirelessly to PCs & Windows-based tablets. The device works with BPMphysio, a body measurement software that incorporates a user-friendly touch interface.
Company
270 Vision Ltd.
Device Name
BPM Physio
Price
£250.00 GBP
Components
Accelerometer
,
Barometer
,
Button Interface
,
Gesture Interface
,
Gyroscope
,
Magnetometer
,
Pedometer
,
Pressure Sensor
&
Compass
Power Source
Rechargeable Battery
Connectivity
Bluetooth
Compatibility
Windows
,
Android
&
iOS
Workplace Usage Overview
The device can be used in professional physical training, and also carries safety benefits as it allows tracking, measurement and control of critical body data.
Similar Devices
Relative Device Scores
Wearable Device Market
---
Turn your data into safe productivity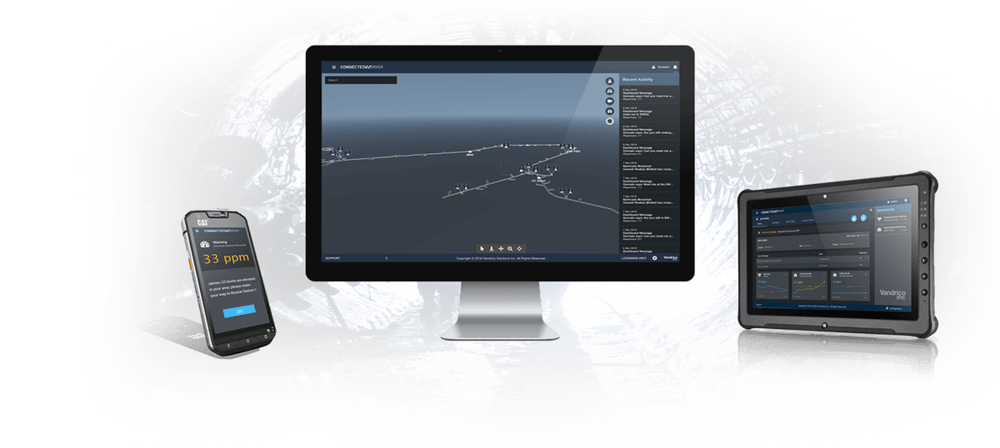 Situational awareness and decision support software for industrial operations.